Department of Neurosurgery / Stroke
01
What we do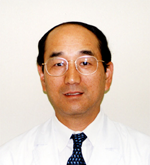 Department of Stroke
Director
Sen Yamagata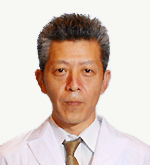 Department of Neurosurgery
Director
Masaki Chin
In the neurosurgery department of an acute-stage hospital, around 70 to 80 per cent of treatment involves stroke. The demand for increasingly complex and multi-disciplinary treatment continues to increase, with this being accompanied by a demand for both rapid and accurate diagnosis and treatment. Treatments are either surgical, medical or a combination of both. In order to meet such needs, we did away with the existing framework of treating stroke through both the neurosurgery and neurology departments and instead established a comprehensive Department of Stroke which began operation from April 2005, encompassing a framework in which physicians and surgeons work together towards patient outcomes. As a result, we can deliver more effective treatment for all forms of stroke patients 24 hours a day, with specialist doctors placed on call and duty around the clock. We have also established an effective communications network between the Emergency and Critical Care Center and Department of Stroke.
Brain tumors are treated at this hospital in collaboration with radio- and chemotherapy specialists, utilizing the latest medical equipment in a multi-disciplinary approach. Neurosurgeons are on call 24 hours a day to respond to emergency head trauma.
02
Conditions Suitable for Treatment
We deal with patients experiencing all forms of neurosurgical conditions, including stroke, brain tumors, head trauma and pediatric conditions. Our Neuron-ICU with Stroke Care Unit is equipped with leading-edge facilities for effective treatment of severe conditions. In particular we are able to perform hyper acute stage revasculization therapy (t-Pa therapy, etc.) for cerebral infarction, cisternal irrigation therapy for the emergency treatment of subarachnoid hemorrhage, the latest treatments for brain tumors ranging from radio- to chemotherapy and induced hypothermia for the treatment of head trauma.
Outline of treatment numbers

Looking at an approximate breakdown of a cohort of patients that we look after, stroke makes up for around 70% of patients, with brain tumors, head trauma and chronic subdural hematoma accounting for 10%, respectively. A look at the stroke patients shows that cerebral infarction accounts for about 60%, cerebral hemorrhage accounts for 20% and cerebral aneurysm accounts for around 10%.
A trend of an increasing percentage of treatment involving surgery can also been seen. An approximate breakdown of numbers should the majority of surgery was invasive, and around 10% was an endovascular procedure. Further breakdown of the invasive surgery shows cases of surgical excision of brain tumor, surgical clipping for ruptured and non-ruptured cerebral aneurysm, carotid endarterectomy, both intra- and extracranial bypass and hypertensive intracerebral hemorrhage. A breakdown of endovascular procedures shows endovascular coiling for ruptured and non-ruptured cerebral aneurysm, carotid stent placement and thrombolytic therapy. Furthermore, we also performed localized radiotherapy for metastatic brain tumor using our linear accelerator machine.
In our Neuro-ICU, the main conditions include cerebral infarction, cerebral hemorrhage, subarachnoid hemorrhage, head trauma, and brain tumor.