Gastrointestinal, Biliopancreatic Groups


Hepatic Group
Department of Gastroenterology and Hepatology (Gastrointestinal, Biliopancreatic Groups)
01
What we do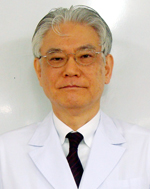 Director
Moto Mizuno
The gastrointestinal and biliopancreatic groups in the Department of Gastroenterology predominately focus their energies on treating and diagnosing inflammatory and tumor-related conditions of the esophagus, stomach, duodenum and large intestine, and also both inflammatory and tumor-related biliopancreatic conditions. Tumor-related conditions we treat include stomach cancer, colon cancer, pancreatic cancer, biliary tract cancer, esophageal cancer and colonic polyp, and inflammatory conditions include gastroduodenal ulcer, esophageal varices, colonic diverticulosis, ischemic colitis, gallstones, acute pancreatitis and chronic pancreatitis. We also perform lower and upper gastrointestinal endoscopies.
We are making the most of the latest technology in order to respond to an increasing need for endoscopic treatment. Some of the technology we use includes an endoscopic ultrasound system and an ultrasonic gastrovideoscope, both of which are considered extremely effective in the diagnosis of the depth of cancer invasion. Furthermore, we also use a universal endoscopic ultrasound center and fiberscope for fine needle aspiration. We also use a combination of narrow band imaging with a magnifying endoscope for thorough diagnosis of esophageal and stomach cancer. Finally, for discerning between malignant and benign protruding lesions and also for the diagnosis of invasion depth in the large intestine, we use a spectrum endoscope coupled with colonoscopy.
Endoscopic treatment encompasses plethora procedures including procedures for ulcer hemorrhaging, early stage esophageal cancer, stomach cancer, mucosal resection for colon cancer, sclerotherapy for esophageal varices, endoscopic treatment for common bile duct stone, endoscopic bile duct drainage, endoscopic gastrostomy and the placement of metallic stents for cancer-related stenosis. While prioritizing the patients' quality of life and a positive outcome, we work with other hospitals in the region to further our knowledge.

02
Conditions handled in this department
Gastrointestinal hemorrhage:We provide emergency endoscopies to respond to this 24 hours a day. For peptic ulcer hemorrhage, we perform endoscopic hemostasis procedures, including hypertonic saline-epinephrine injections, endoscopic microwave coagulation therapy, endoscopic hemoclip, heater probe treatment and argon plasma coagulation, with hemorrhage being successfully stopped in 96% of gastric ulcer cases.
H. pylori elimination:This treatment is undertaken in response to both peptic ulcer and low-grade mucosa-associated lymphoid tissue lymphoma. We also perform combination therapy with protein pump inhibitors, amoxicillin and clarithromycin. Infection and elimination diagnosis are achieved through culture taking, microscopy, rapid urease testing, measurement of antibodies and urea breath testing.
Early-stage gastric cancer: Any intramucosal well differentiated adenocarcinoma which is less than 2cm in size and non-ulcerating is suitable for submucosal dissection; however there are instances where carcinoma growths will be given further treatment according to suitability guidelines.
Early stage esophageal cancer: Superficial carcinoma (stages m1 and m2) under 3cm in size which are intramucosal and continue as localized for two to three weeks are suitable for treatment with submucosal dissection. For advanced cancer patients that have inoperable localized advanced cancer or where surgery cannot be tolerated, we use a combination of radio and chemotherapy in collaboration with radiology.
Dysphagia: We perform percutaneous endoscopic gastrostomy which takes around 30 minutes to complete and can be of great benefit to the patient, replacing the need for nasal tubes to deliver nutrients.
Cancer-related esophageal stricture: We perform esophageal stent implementation to treat this. We also perform endoscopic balloon dilation in response to post-operative esophageal stricture, stricture resulting from endoscopic injection sclerotherapy, all variations of cancer-related stricture and achalasia.
Colon cancer: Cancer which is confined to the mucosal layer is suitable for treatment with endoscopic mucosal resection. We perform polypectomy for colon adenoma in response to any polyp more than seven to eight centimeters in size.
Bowel obstruction: Using an endoscope, we treat this by passing through an ileus tube.
Bilial obstruction: In response to malignant bilial obstruction caused by pancreatic and biliary cancer and benign bilial obstruction caused by objects including gallstones, we perform endoscopic biliary drainage procedures, including endoscopic nasobiliary drainage and endoscopic retrograde biliary drainage. For cases of inoperable acute biliary obstruction, we implant a metallic stent which allows drainage to be performed over the long-term.
Obstructive suppurative cholangitis: Emergency drainage is available 24 hours to respond to this.
Choledocholithiasis: Endoscopic treatments for this have been increasing at the same pace as the increase in laparoscopic cholecystectomies. Endoscopic treatments for choledocholithiasis mainly consist of endoscopic sphincterotomy and endoscopic mechanical lithotripsy; however the newer endoscopic papillary balloon dilation has also become one method of lithotripsy performed.
Severe acute pancreatitis: We perform continuous regional arterial infusion through either the celiac or superior mesenteric artery and in necessary cases combine this with continuous hemodiafiltration.
Pancreatic stones: With the aid of an x-ray, extracorporeal shock-wave lithotripsy is performed involving the use of targeted acoustic pulses.
Esophageal varices: We perform endoscopic injection scelotherapy in response to this; however in cases where there is a likelihood of liver failure, kidney failure or hemorrhage, we perform endoscopic variceal ligation.
Gastric varices with gastrorenal shunt: We perform a form of embolization for this called transjugular retrograde obliteration. This is also performed for instances of portal systemic shunt in which circulation volume results in Inose-type portal systemic hepatic encephalopathy.
Ulcerative colitis: For intractable ulcerative colitis, we administer cytaphresis treatment with the co-operation of the hematology department.
Crohn's disease: Our treatment centers around an elemental diet with pharmaceutical (5-aminosalicylic acid, sulfasalazine, corticosteroids, immunosuppressants, anti-human TNF-α monoclonal antibody) treatment also being administered. If cicatricial stenosis causes blockage, it is treated non-invasively using balloon dilation.
Department of Gastroenterology and Hepatology (Hepatic Group)
01
What we do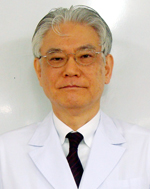 Director
Moto Mizuno
The hepatic group of the Department of Gastroenterology handles all conditions of the liver, including fulminant hepatic failure, acute hepatitis, chronic hepatitis, fatty liver, autoimmune liver disease, cirrhosis and liver cancer. For diagnosis, we use multiple varieties of blood tests, abdominal ultrasonography and the latest in imaging techniques including, computed tomography (CT), magnetic resonance imaging (MRI), positron emission tomography CT (PET-CT), interventional radiology CT (IVR-CT) and real-time virtual sonography (RVS) to assist us in working towards the early discovery of cancer in patients. For treatment, other than treatments offered such as antiviral therapy, chemotherapy and percutaneous therapy, we also work in close collaboration with many departments, including gastrointestinal surgery, radiology and pathology in a multidisciplinary approach towards treatment. We conduct treatment after selecting the most effective approach, with the patient's quality of life in mind. In instances of conditions such as decompensated cirrhosis (including liver cancer), fulminant hepatic failure and primary biliary cirrhosis, transplantation becomes another treatment option, with our department offering a referral to a suitable facility.
Our patient base is centered in Kurashiki, with patients coming from as far west as the eastern part of Hiroshima Prefecture, as far east as the western part of Okayama prefecture and as far north as Niimi. We work in collaboration with the referring doctor towards patient outcomes throughout the entire treatment and diagnostic process.
In addition to the virus-related liver conditions listed previously, patients with a background of metabolic syndrome experiencing non-alcoholic steatohepatitis are on the rise. Working together with doctors, nurses, pharmacists, radiologists, nutritionists, physiotherapists and case workers from this hospital, we started a series of liver disease classes aimed at patients and their families, getting across the latest information and things to be careful about in their daily lifestyles in an easily understood format.
02
Conditions handled in this department
Acute hepatitis, fulminant hepatic failure
We experience several hospitalizations every year for viral acute hepatitis. Hepatitis B, previously considered as transient, has been revealed as a condition which is highly likely to progress to a chronic condition. We conduct a variety of tests for viruses and are proactive in administering antiviral therapy to any cases which have a high probability of progression to chronic-stage disease.
If acute hepatitis worsens and results in fulminant hepatic failure, we intervene to revive the liver, while compensating for the complete loss of liver function. To achieve this, we work in close collaboration with specialists to administer treatments including plasmapheresis in the Intensive Care Unit and continuous hemodiafiltration in the Dialysis Unit. In instances where the outcomes of medical treatments do not appear to be promising for the patient, we examine the suitability of a transplant and refer the patient to an appropriate institution.
Chronic hepatitis
Recent developments in antiviral therapy pharmaceuticals used against viruses that lead to chronic viral hepatitis (such as hepatitis A and B), show promise in suppressing the progression of hepatitis, cirrhosis and liver cancer. Specialist doctors with ample experience, work together with patients individually to deliver the most suitable treatment, while advising them on potential side-effects.
Hepatitis C: A comprehensive assessment is made according to various factors, including virus type, virus level, hepatitis stage, age and genetic disposition. The patient is then put on suitable treatment which is based around the administration of interferon. With interferon, is it essential that treatment continues to the final stages, so we work with the patients' regular doctor to ensure that the full course of treatment is given.

Hepatitis B: A comprehensive assessment is made according to factors, including age, virus level, virus type and the state of the hepatitis, with the necessity of treatment and a course of treatment being decided upon. Treatment includes antiviral therapy by mouth (nucleoside analogue) and interferon. Recently, some patients receiving medication of a high potency such as autoimmune suppressive and anti-cancer agents have experienced reactivation of dormant hepatitis B, which is now known as de novo hepatitis. Here at this hospital we work with other departments, providing a combined and thorough diagnosis. We also work towards stopping the occurrence of hepatitis and in the event where it does occur, we work hard both towards an early response and stopping any increase in severity.
Liver cirrhosis
Liver cirrhosis can be complicated by conditions including peritoneal fluid; esophageal and gastric varices; and hepatic encephalitis (resulting in a coma), so while we look after any conditions, we also monitor the entire body. We have seen remarkable progress recently in regards to nutritional intervention treatment for liver conditions, with our nutritional response team consisting of nutritionists, nurses, pharmacists and physicians working together with patients to come up with the best suited nutritional intervention for each individual.
For esophageal varices, we either conduct endoscopic injection sclerotherapy, where a sclerosing solution is injected into the affected area, or endoscopic variceal ligation, where a rubber band is used to constrict the affected vein. For gastric varices, we conduct balloon-occluded retrograde transvenous obliteration, which utilizes angiography techniques. We aim to treat varices before rupture occurs; however there are instances where we receive a patient who has presented to emergency suffering from a rupture.
Cirrhosis suffers have an increased risk of developing cancer, so we conduct regular blood and imaging screening in an effort to achieve early-stage diagnosis.
Liver cancer

We select the treatment response for this according to Japan Society of Hepatology guidelines, based on tumor size, tumor number and the level of liver function. For treatment, we conduct surgical excision, radiofrequency ablation (RFA), percutaneous ethanol injection therapy (PEIT), transarterial embolization (TAE), transarterial infusion (TAI), continuous intra-arterial infusion chemotherapy and oral administration of molecular targeted therapy. We also perform radiotherapy. At the time of treatment, we use multiple imaging techniques to perform a comprehensive assessment and strive to come up with a treatment method which presents the lowest possible burden to the patient, while achieving maximum clinical results.
Fatty liver
Fatty liver and other similar conditions are considered to be caused by factors including obesity and the excess consumption of alcohol. Recently, patients who do not drink alcohol have also come to be affected as a result of non-alcoholic fatty liver disease (NAFLD). Causes for this include metabolic syndrome, diabetes and dyslipidemia. Non-alcoholic fatty liver disease includes simple fatty liver and progressive non-alcoholic steatohepatitis (NASH), with it becoming clear that when NASH is accompanied with alcoholic liver injury, progression to cirrhosis or cancer can occur. When a patient is told that they have fatty liver, it is essential that lifestyle habits are improved through basic treatments including diet and exercise therapy.
03
Accreditations
Accredited Training Facility: The Japanese Society of Internal Medicine
Accredited Specialist Facility: The Japanese Society of Gastroenterology
Designated Specialist Facility: Japan Gastroenterological Endoscopy Society
Specialist Facility in Hepatology: The Japan Society of Hepatology
Accredited Specialist Training Facility: The Japan Society of Ultrasonics in Medicine