Virtual tour:Ward Building 9 Rooftop Garden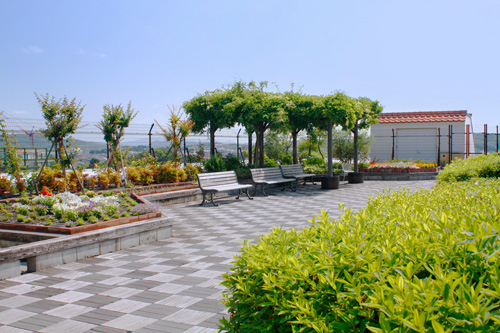 Located on the top of Ward Building 9, this rooftop garden offers wonderful sweeping views of the Kurashiki landscape. This as well as the fresh breeze makes it a great spot for some time out. Volunteers look after the gardens here for us, meaning that there are always some well-kept flowers to look at and enjoy. With touches including flooring and benches made from wood, this space offers a natural feel while one enjoys the passing breeze.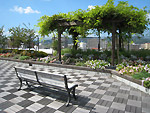 Location: Ward Building 9, eighth floor.
Access hours: 7am to 5pm.