Virtual tour:Ward Building 3 Rooftop Garden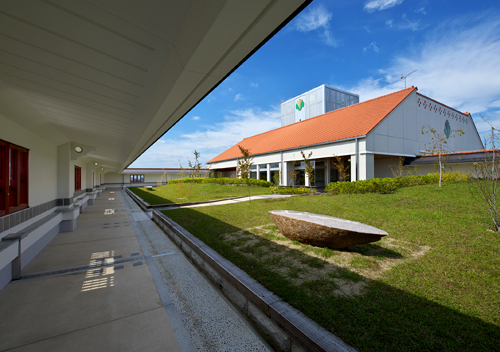 Standing at 51m aboveground, this garden offers sweeping views of the Kurashiki City Office, Sakatsu and even Kojima Port. It also features a cherry blossom tree and maple trees, a favourite of Magosaburo Ohara. A long eave was also built to escape the rain on rainy days. The area is designed to make one feel as if they are in the white-walled traditional old town of Kurashiki. The viewing windows are styled in the vein of the Kurashiki style of lattice and the grassed area is accessible by wheelchair. The stone benches are a product of Masatoshi Izumi, made from locally sourced rocks from Okayama.

Location: Ward Building 3, fourteenth floor.
Access hours: 7am to 5pm.