Virtual tour:Sky Lawns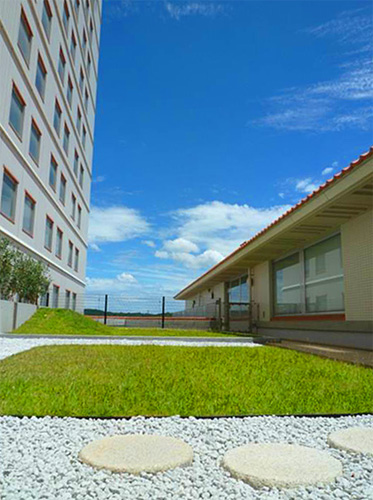 The sky lawn is located on the fifth floor, facing the stroke rehabilitation ward.
For patients undergoing walking practice as part of mobility rehabilitation, this area was designed to provide fresh air and the pleasant feeling of walking on a lawn.
The stepping stones and gravel path aim to replicate the typical home garden of a patient. The contrast between the blue sky and green grass on a sunny day provides a great environment for patients to work together with nurses and therapists to regain their confidence in mobility.